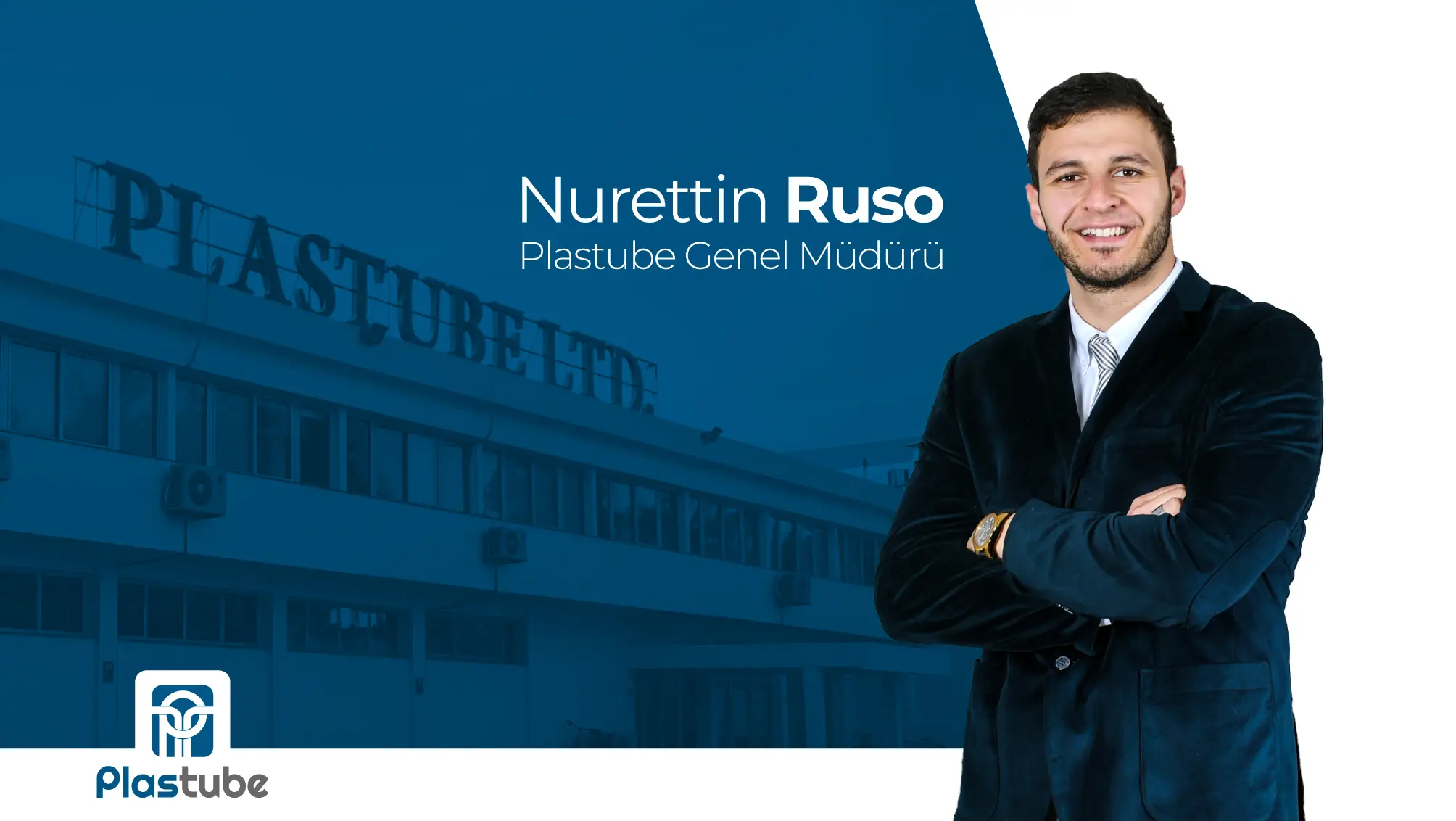 Operating in the field of pipe manufacturing since 1975, Plastube continues its mission to be a reliable company preferred in the sector with its experienced and expert team, annual material processing capacity of 7500 tons and fast and flexible production approach for customer expectations.
In the evaluation of Plastube for the 2021 semester, the company's past studies, activities in 2021 and future targets were mentioned.
Plastube General Manager Nurettin Ruso, while conveying important information about the development and structure of the company in his evaluation of the 2021 semester, underlined that although a global problem such as the pandemic has caused serious effects in our country, the work continues at the same pace in line with the company's goals.
Ruso said that: "As we enter 2021, we have continued our goals of improving our service quality, branding and awareness, product range, supplier network development and dealer / customer network strengthening at full speed and we still plan to complete our process by the end of the year by continuing our way with our new breakthroughs. Our stages of evolution into our permanent management style, including our balance sheet management targets, have also been completed to a great extent and we have come a long way in the institutionalization process.
In the last year, due to the pauses in the construction sector as a result of the pandemic conditions, the purchase requests from abroad, with the effect of extremely volatile exchange rates, the number of projects decreased due to the considerable decrease in domestic demands. This has been a great motivation for us to create new markets."
Plastube General Manager Nurettin Ruso also stated that they have signed important projects with this new motivation in the 2021 semester:
"We have proven that we are the best company in the sector in terms of logistics and after-sales service quality in the Northern Cyprus pipe sector. In product and production quality management, we are the leader in the sector with our infrastructure. All of our products are not offered for sale at the specified standards without passing the tests carried out by our quality control department. Our product quality is certified with TSE certificates. We contribute to the development of the country's infrastructure."
Stating that the greatest added value is in general Infrastructure Projects, Construction Sector and Decoration products, respectively, Ruso said, "An important project of ours was to win the tender opened by the Telecommunications Department and to deliver the infrastructure communication pipe."
Stating that the accessories of the products produced in the Plastube facilities were added to the product range in this process, Ruso said that:
"Together with our dealers, we aim to grow further in the fields of construction, infrastructure and agriculture. We had important distributors such as Darem LTD., CEE LTD. and Gür-So LTD., with which we have signed new agreements in 2021. Our product range and customer portfolio are expanding day by day."
Plastube Market Targets
Plastube, which has become a reference company taken as a benchmark / example in the pipe sector in Northern Cyprus, continues to work as a company that will continue to invest in human resources, product diversity and technology with the effort to continue to be a pioneer in the sector in 2022.
Plastube General Manager Nurettin Ruso also conveyed the following about his goals for the coming year:
"By the end of the year, we will be entering the pipe manufacturing market with new targets. The most important of these goals is to deliver the Plastube brand to our customers by providing effective penetration into the construction market.
In addition, by increasing the number of molds in our facility, we intend to add pipe products that have not yet been produced in our country to our production range.
In order to control the production stages and product quality more effectively, we will have significant investments in the name of "digitalization".
We will maintain our brand's market leadership in sales/after-sales service and quality in all product groups. Increasing R&D activities and further increasing product performance are among our new targets."
"Turkish Cypriot people have been using Plastube pipes safely for 25 years. This trust is the guarantee of our quality." 
Plastube, in Famagusta, continues production in its facility with modern technology in a total area of 8000 m², 5000 m² of which is closed. The state-of-the-art machine park established in order to produce products with international standards has a total product capacity of 7500 tons, including 5200 tons of PVC, 1700 tons of PE and 600 tons of PPRC Pipes per year. The product range includes the production of Indoor and Outdoor Installation Pipes, Infrastructure Pipes, Agricultural Pipes, Lambiri and Cornice products.
Plastube, focusing especially on the production of indoor and outdoor plumbing pipes, infrastructure group pipe systems and irrigation pipes, serves all kinds of construction and agriculture sectors.
It provides added value to major projects such as universities, hospitals, hotels, municipalities and communication infrastructures with its quality products.