PVC Pressurized Clean Water Pipes: In accordance with the quality standard, waste material is not used in our production from 100% PVC raw material, and PVC drinking water pipes are produced in the diameter range of 20 mm 400 mm and at 6 10 16 bar pressures.
PVC Pipe Application Areas: PVC pipes are used in pressurized drinking water networks, agricultural irrigation networks, sewage networks, sewage and waste water networks, industrial and chemical facilities, hydrant networks, pool applications, evacuation lines, aquaculture industry for cable protection and isolation, fire networks.
Pool Pipes: UPVC clean water pipes have flat and smooth surface. They are resistant to normal atmosphere and high pressure. Due to their chemical resistance, they are suitable for all kinds of liquid transfer. Rigid UPVC pipes are the most preferred pipes for drinking water transfer because they are strong, hygienic and easy to handle. PVC installation parts for swimming pools, pool pipes specially produced for your swimming pools, are made of PVC material due to their ease of processing, durability and partial flexibility.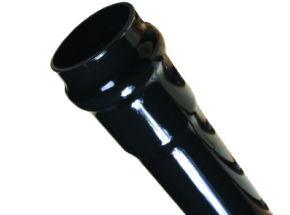 PVC Clean Water & Pool Pipes
Product Specifications

| | UNIT |
| --- | --- |
| 25x1.5 mm | 3m |
| 32x1.6 mm | 3m |
| 40x1.9 mm | 3m |
| 50x2.4 mm | 6m |
| 63x3.0 mm | 6m |
| 75x3.6 mm | 6m |
| 90x4.3 mm | 6m |
| 110x4.2 mm | 6m |